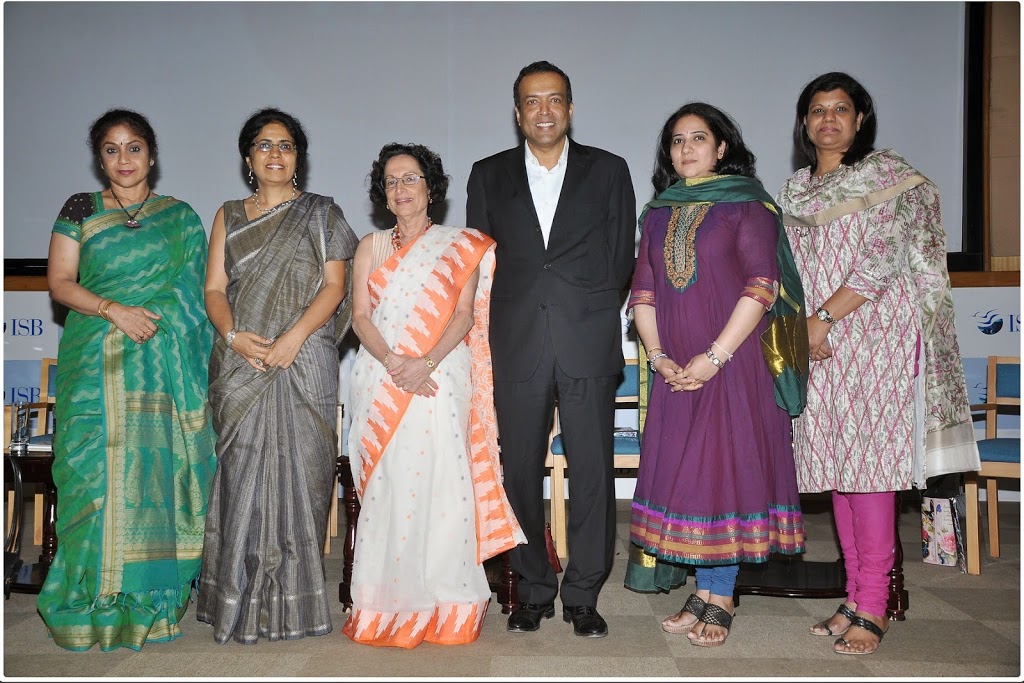 About Hyderabad Talking Tour
Talking Tour successfully completed its last stop in Hyderabad on 21st May 2014. Held in one of India's reputed B-School, ISB Hyderabad, the session witnessed fresh inputs from the 5 eminent panelists.
Family is serious business, and business becomes serious family – when one spends decades on it, said Suchitra Ella, Joint MD, Bharat Biotech. Resonating on similar wave lengths were Sudha Krishnan, Co–Founder & COO, Ace Experiences Asia Private Limited, Ananda Shankar Jayant, Leading classical dancer & choreographer, Amita Kasbekar, US India Lead for Inclusion, Deloitte and Xavier Augustin, Founder & CEO of Y–AXIS Overseas Careers.
Multiple schools of thought and varied life experiences enriched the discussion, but the one unifying thought was `women have the capability to manage two full time jobs – family and professional – and both need similar management principles and effort`.