Felt honoured to be invited as a Chief Guest to the TYE Summer Grand Finale 2018. Was pleasantly surprised to listen to the young entrepreneurs presenting and defending their ideas. The start-up scene is coming of age around the world but what Hyderabad is doing is something else. If this continues I can see it becoming one of the genius cities like Athens, Florence, Bay Area in times to come.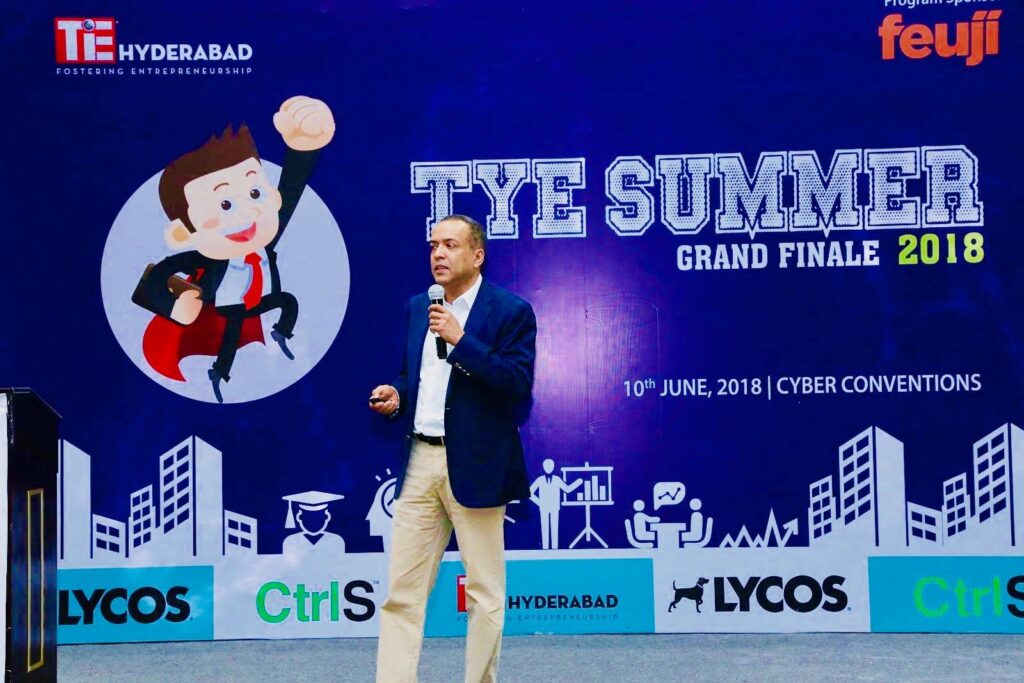 Student Team MyFo – 'My Food My Choice' an aggregator of food service companies, were declared the Winners of TiE -TYE Summer Business plan competition 2018, and Team "OROME" with 'Eat Fresh Eat Organic' organic home food idea, were declared the Runners-up. The IndUS Entrepreneurs (TiE-Hyderabad) declared the winning team TYE (TiE Young Entrepreneurs) summer innovation challenge 2018 on Sunday in Hyderabad amongst the 5 finalists.
A total of 48 students from 20+ Top Schools studying in class 9 to 12th in Hyderabad registered for TiE Hyderabad. 6th edition of TYE summer school program that began in May this year.
In his address after giving away the awards Chief Guest Xavier Augustin the Founder & CEO of Y-Axis Overseas lauded TiE Hyderabad to pull the event of such a magnitude in the most happening place in the world Hyderabad. He appreciated the way schools and parents are encouraging the entrepreneurial spirit in kids. He suggested that TiE should take this platform by making Entrepreneurship education more widespread within students. With such programs we must encourage the next generation with the skills necessary to face the challenges and create simpler solutions rather than worrying about problems.
The jury members included Deepthi Ravula, CEO, We-Hub, Dr Balaji Bhayravbhatlam, managing director, HyLasCo Bio-Technology and Niraj Soni, senior technical programme manager, Google Tez Works.