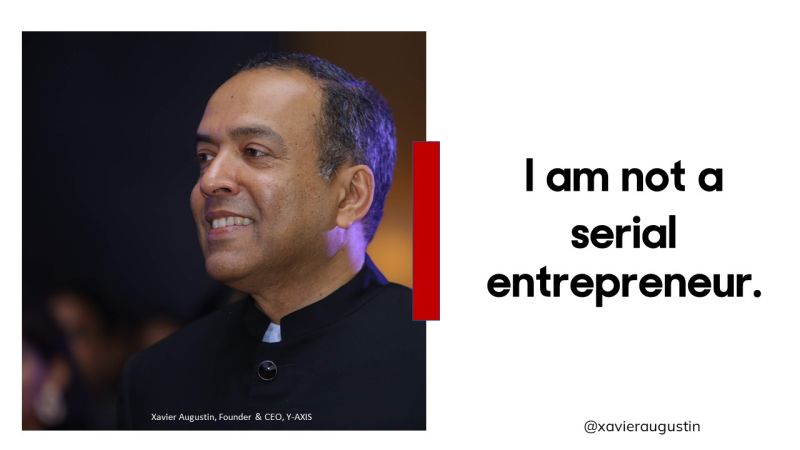 I am not a serial entrepreneur. I have always stuck to my business of helping Indians find a career abroad through thick and thin. I stuck to it when I was nearly broke, and I plan to stick to it even when I am the market leader. There's no plan to sell or exit.

I don't understand someone wanting to be a serial entrepreneur. It's like someone giving you a business card saying, "I am in for a short-haul, make a quick buck and quit," instead of someone else saying that this is his calling that he found his purpose in life.

Bill Gates, Steve Jobs, or Jeff Bezos have extensive and diverse businesses but still don't call themselves serial entrepreneurs. They build their empires on core competence.

I find it difficult to part with my livelihood tools – it's like a farmer selling his farm or his cows or a tailor selling his sewing machine.
To me, a man's business is part of his identity, his heirloom, and selling it is selling part of his being.
#entrepreneur#ceotips#smallbusiness#career#jobs#leader#businessowners#globalindian#y-axis #startup#purpose